User Experience Focused
Website
Design
In today's fast-paced digital world, having a standout online presence is more vital than ever. That's where Level Up Studios comes into the picture, offering a website design service that takes your digital presence to the next level. In this article, we'll delve into what makes Level Up Studios' website design services so special, and why they are the go-to choice for individuals and businesses looking to make a splash on the web.
From the color schemes to the layout, every aspect of your website is meticulously crafted to reflect your unique style and message. Whether you're an artist, a small business owner, or a blogger, Level Up Studios has the creative prowess to make your website a digital masterpiece that captures the essence of who you are or what your brand represents.
Creativity
We blend aesthetics and functionality to craft visually stunning and user-friendly digital experiences.
User Experience
We focus on creating websites that are intuitive, engaging, and enjoyable for visitors, ultimately enhancing their interaction and satisfaction.
Customized Builds
Our approach is highly personalized, ensuring that your website is tailored to your specific needs and objectives.
Competitive Pricing
We understand that individuals and small businesses may have limited resources, and we strive to provide affordable solutions that don't compromise on quality.
Lvl UP Studios
Web
Design
At the heart of Level Up Studios' website design philosophy is the concept of creativity. We understand that your website isn't just a digital brochure; it's an extension of your identity or brand. Level Up Studios' design team is made up of talented individuals who are passionate about turning your vision into a visually stunning reality.
Our mobile-responsive designs prioritize flexibility and fluidity, so your content looks fantastic whether it's viewed on a large desktop monitor or a tiny smartphone screen. No more pinching and zooming to read text or click buttons – Level Up Studios' designs automatically adjust to the user's device, enhancing accessibility and engagement.
What good is a beautiful website if it doesn't engage and delight your visitors? Level Up Studios takes user experience seriously. Our designs are not just visually appealing but also highly user-centric. We prioritize intuitive navigation, fast load times, and mobile responsiveness to ensure that your visitors have a seamless and enjoyable experience.
With Level Up Studios, your website doesn't just look great; it performs flawlessly, providing visitors with a seamless and enjoyable experience. Whether you're attracting customers, engaging an audience, or sharing information, speed-optimized design is a crucial ingredient for online success.
Our Services
High
Converting Websites
Level Up Studios specializes in web design that's strategically tailored to convert visitors into valuable leads. Through engaging layouts, clear calls-to-action, and intuitive user experiences, they ensure your website maximizes its potential for lead generation. With a focus on user psychology and data-driven design, Level Up Studios crafts compelling websites that not only captivate your audience but also guide them toward taking the desired actions, ultimately boosting your business's growth and success.
Increased leads by
the last 2 years.
Choose a
Web Design Package.
Level Up Studios offers a range of web design packages designed to cater to diverse needs and budgets. Whether you're a small business looking for a cost-effective solution or a larger enterprise in need of comprehensive design services, they have packages that can be tailored to your specific requirements, ensuring your online presence gets the attention and quality it deserves.
Basic
Get the current deal without any risk and additional fees.
1 Website

3 Pages

Custom Integrations

SEO Optimized
Contact Us
Premium
Get the current deal without any risk and additional fees.
1 Websites

5 Pages +

Custom Integrations

SEO Optimized
Contact Us
Frequently Asked
Questions.
We can create beautifully design websites on WordPress, Wix, & Shopify. We can also create e-commerce websites on WordPress utilizing WooCommerce.
Once you have purchased a website with us, we have an initial onboarding meeting to further discuss your needs and goals for your website. After that, we go through and create the website while keeping you updated throughout the design process.
Yes! We can create an ecommerce website for you through either WordPress, Shopify, or Wix.
From the blog
Clients

we
work for.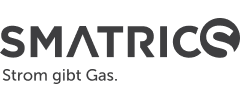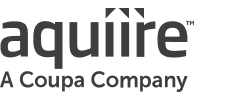 From the blog
Latest
News.
Let's talk
Got a project?
We're a team of creatives who are excited about unique ideas and help small businesses create an amazing identity by crafting top-notch websites.