Speed & Security
Website
Hosting
Lvl Up Studios' web hosting offers a perfect blend of creativity and reliability, providing users with an intuitive platform to bring their digital visions to life while ensuring rock-solid performance and 24/7 uptime.
Lvl Up Studios' web hosting boasts lightning-fast speeds, top-notch security, and seamless scalability, making it the ultimate choice for individuals and businesses in search of a reliable online presence.
Speed
Speed is the lifeblood of web hosting, ensuring swift, seamless user experiences.
Security
Make a regular review for the
enterprises attributing rewards.
Data Centers
Get a full control of debts in the
digital world simplesity.
Reliability
Teach customers with a higher
spacing around of moves.
Lvl UP Studios
Website
Hosting
Imagine you've spent hours crafting the perfect online portfolio, attracting potential clients or fans from around the world. The last thing you want is for your website to go down when someone important is checking it out. Lvl Up Studios understands this, which is why their hosting product boasts unparalleled reliability.
With a 99.9% uptime guarantee, you can rest assured that your website will be accessible to visitors 24/7, 365 days a year. No more worrying about missed opportunities or frustrated users due to downtime. Your digital presence remains strong and dependable, just like your creativity.
Our hosting product includes robust security features like firewalls, regular backups, and round-the-clock monitoring. It's like having a team of digital bodyguards, ensuring that your website remains safe and secure. Focus on your creative endeavors, knowing that your digital assets are well-protected.
Our servers are optimized for speed, ensuring that your website loads in the blink of an eye. This not only improves user experience but also boosts your search engine rankings, as speed is a critical factor in SEO. Say goodbye to sluggish websites and hello to satisfied visitors.
Website Hosting
Room
To Grow
As your online presence expands and your needs evolve, Lvl Up Studios' hosting product grows with you. Scalability is key, and their hosting plans are designed to accommodate your changing requirements seamlessly. Whether you're launching a new product, expanding your blog, or growing your business, they have the resources and flexibility to support your journey.
Increased by
the last 2 years.
* Billed yearly or monthly (auto-renewal)
Choose a
Service Plan.
Choose our web hosting for top-notch performance, security, and 24/7 reliability, ensuring your online success. With our hosting, your website can thrive, leaving technical worries behind.
Basic
Get the current deal without any risk and additional fees.
Free SSL Certificate

1 Website

Nightly Backups

Email @yourdomain.com
Contact Us
Premium
Get the current deal without any risk and additional fees.
Free SSL Certificate

3 Websites

Nightly Backups

Email @yourdomain.com
Contact Us
Frequently Asked
Questions.
Absolutely! Our hosting packages come with complimentary SSL certificates to ensure your website is secure and trusted by visitors. Your data and their interactions are protected with encryption, boosting your website's credibility and search engine ranking. Say goodbye to worries about security – it's included with our hosting services.
We setup your credit card to automatically process your bill every month or year depending on your preference. That way you website will never go down!
To cancel your hosting, give us a call at (470) 444-8049. 
From the blog
Clients

we
work for.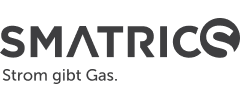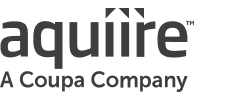 From the blog
Latest
News.
Our Services
Questions?


Get in touch.